Folks know you can donate to the Salvation Army. And that gives them a mental out. Not many of them know you can also volunteer, and make tangible change.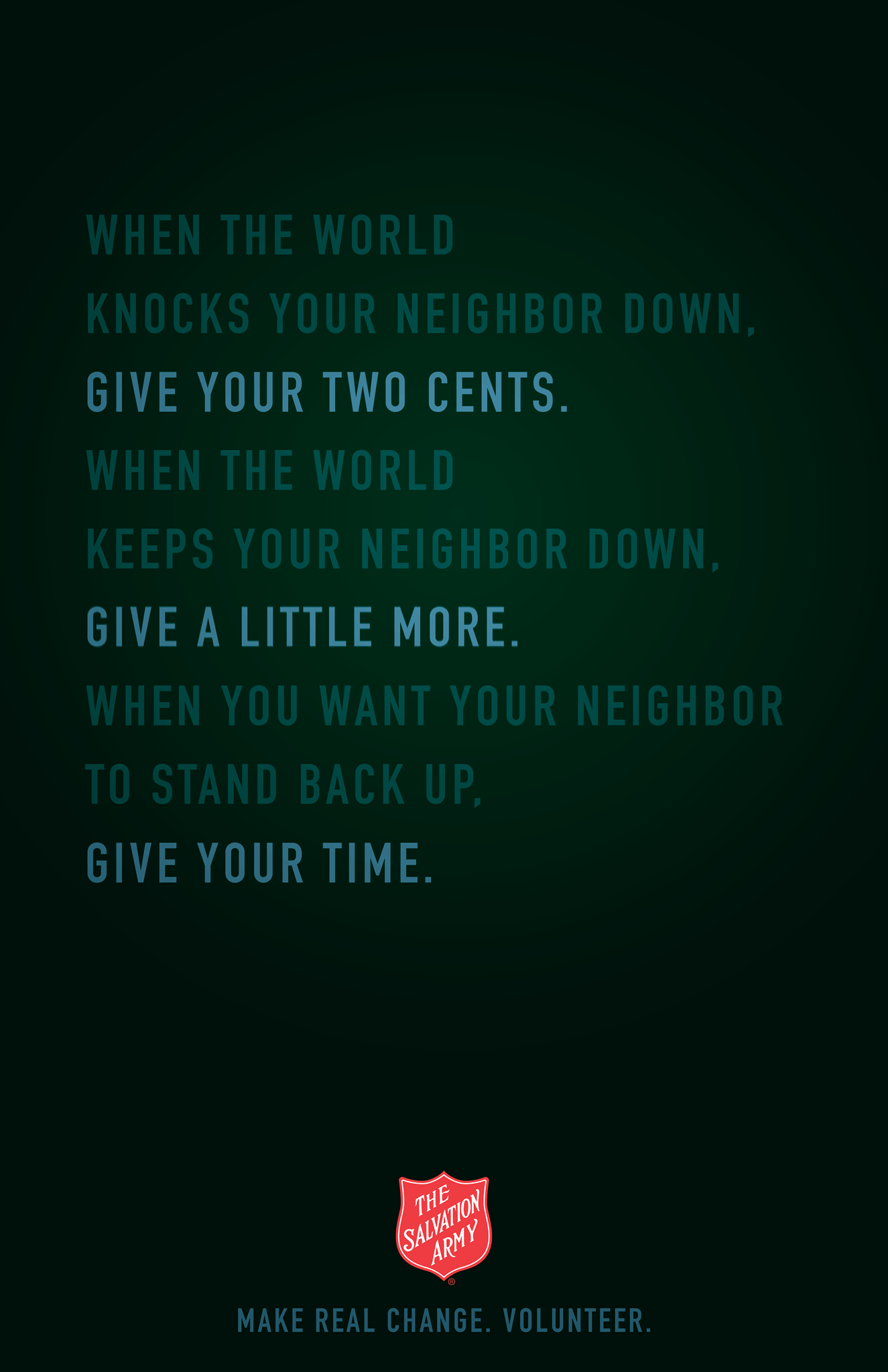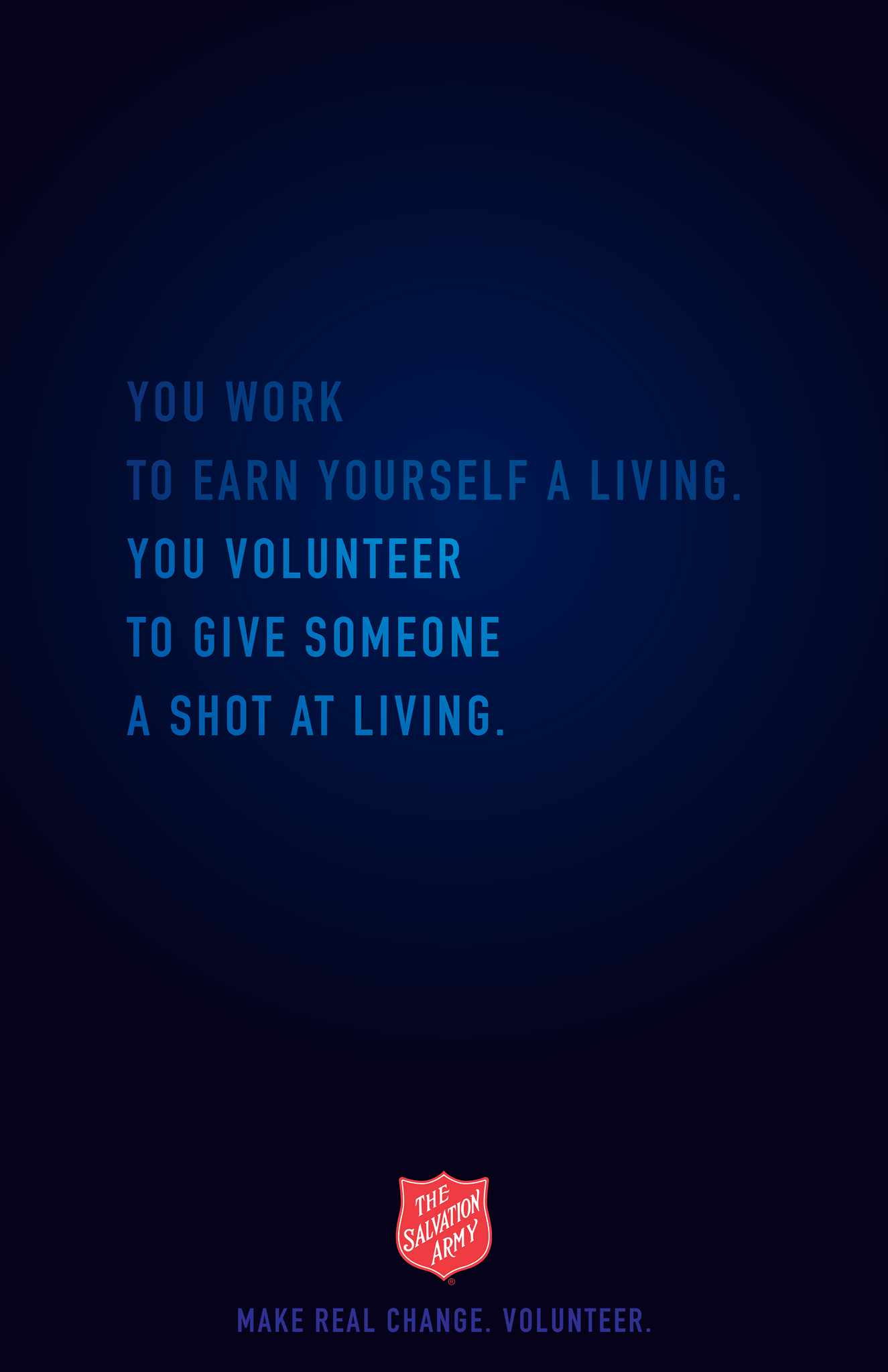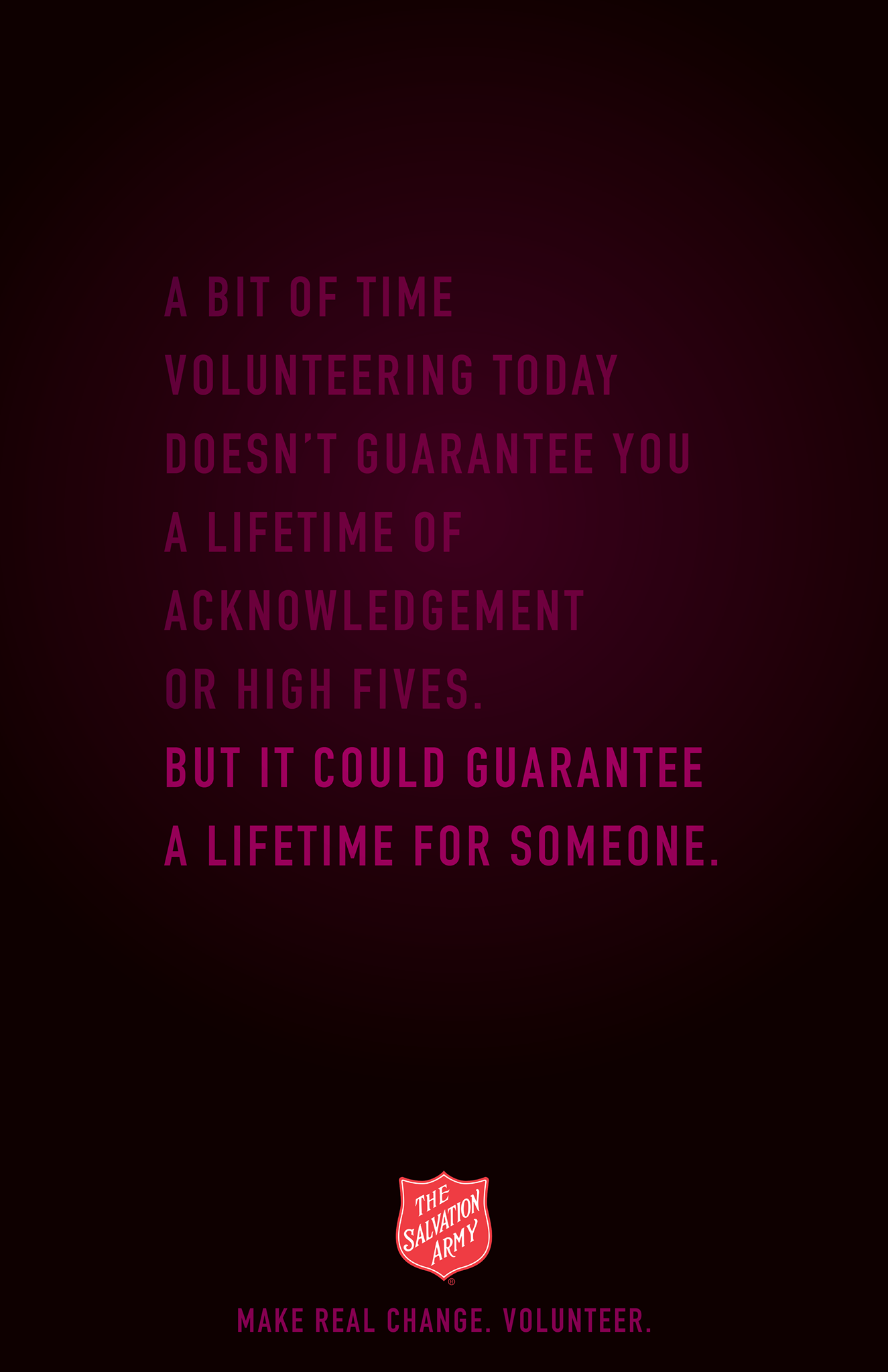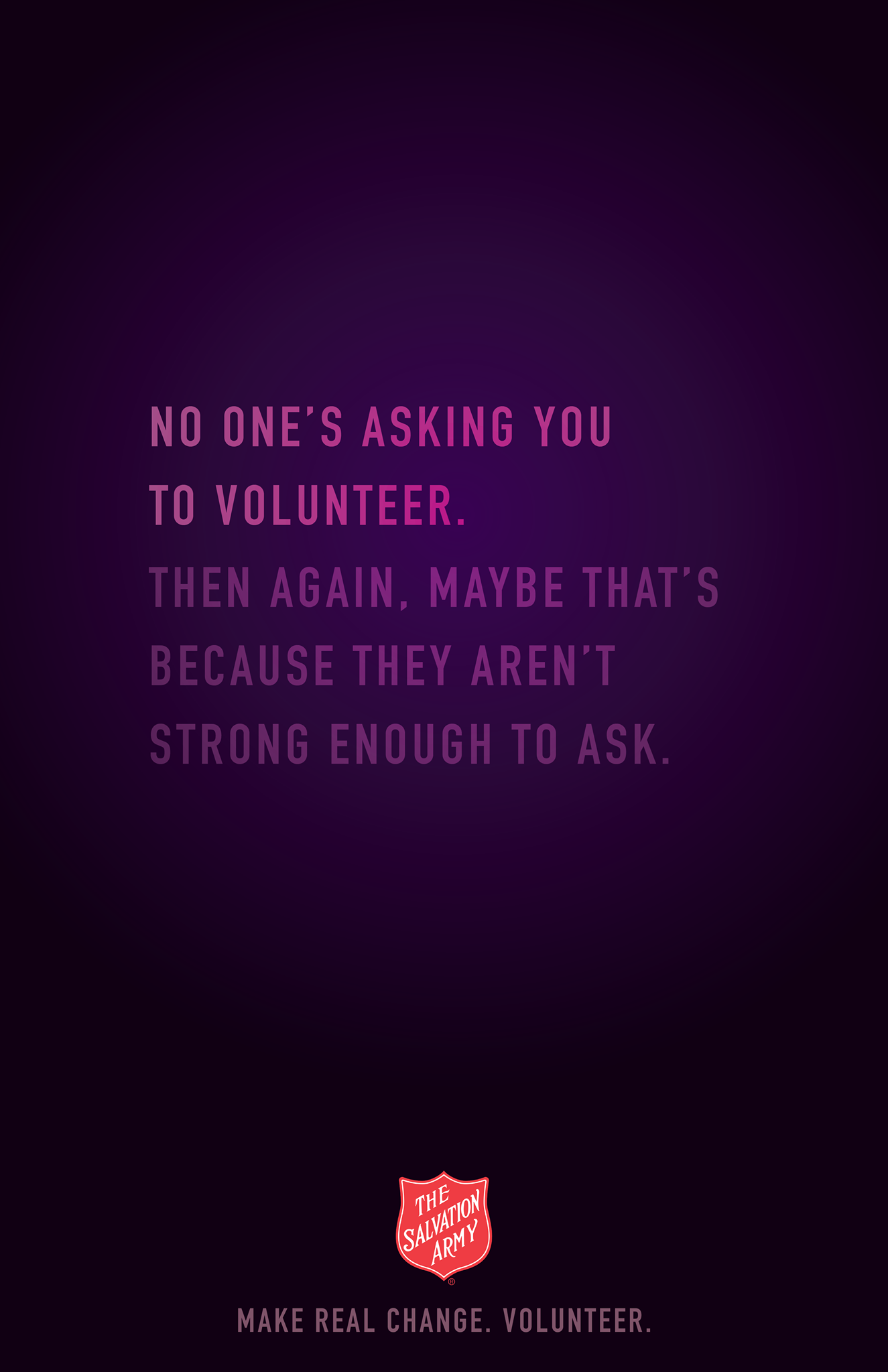 iMessage App. To normalize volunteering, you make it part of the conversation. Literally.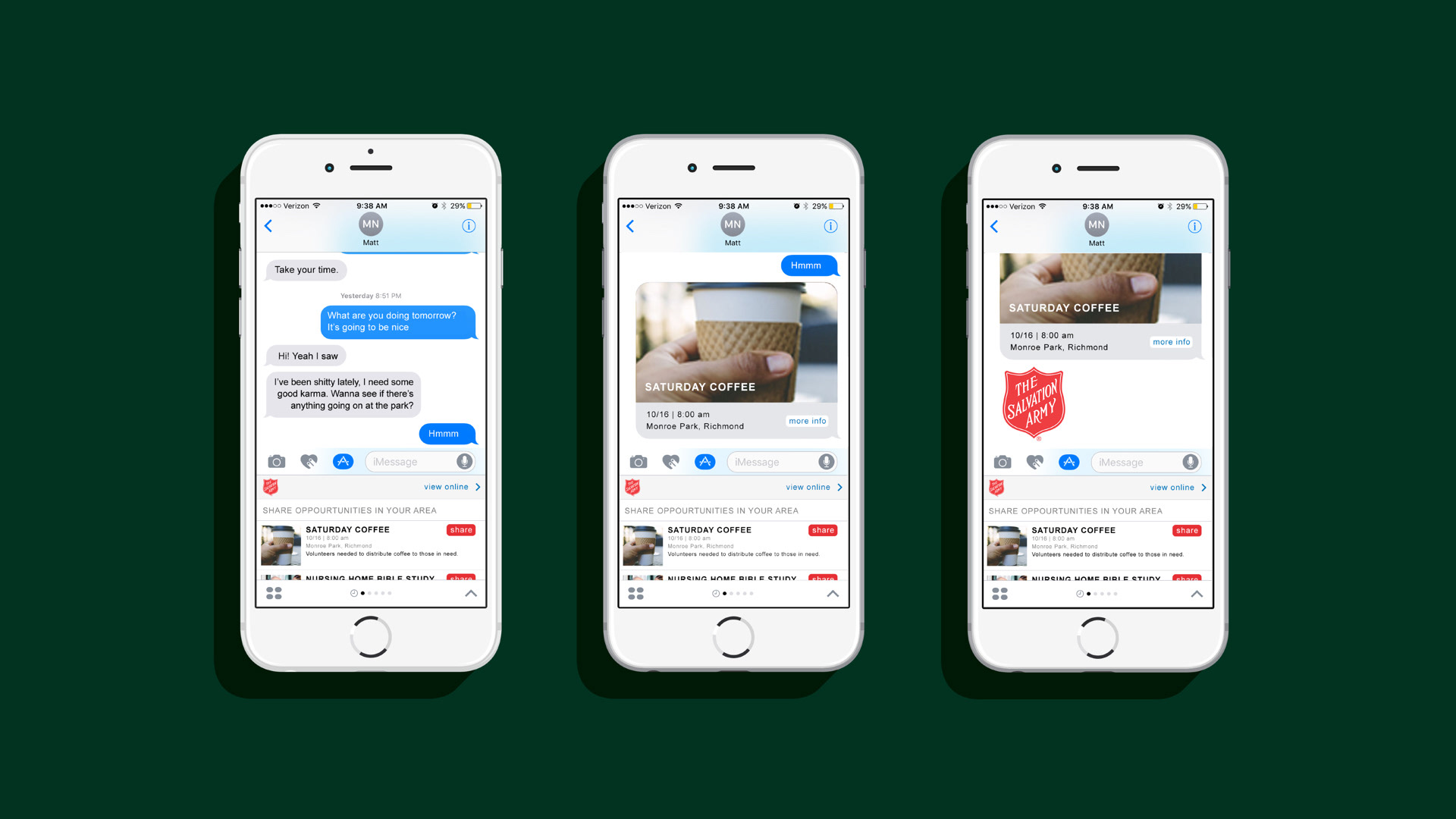 Website updates to feature volunteer efforts alongside donations.