If you don't know what to be for Halloween
and you don't want to be a sexy cat again, you can use this online generator. Click below and give it a go.
​​​​​​​
I made iDontKnowWhatToBeForHalloween.com to (sorta) help you figure out your costume with materials you already have. Although it probably won't help, unless you want to be a ghost.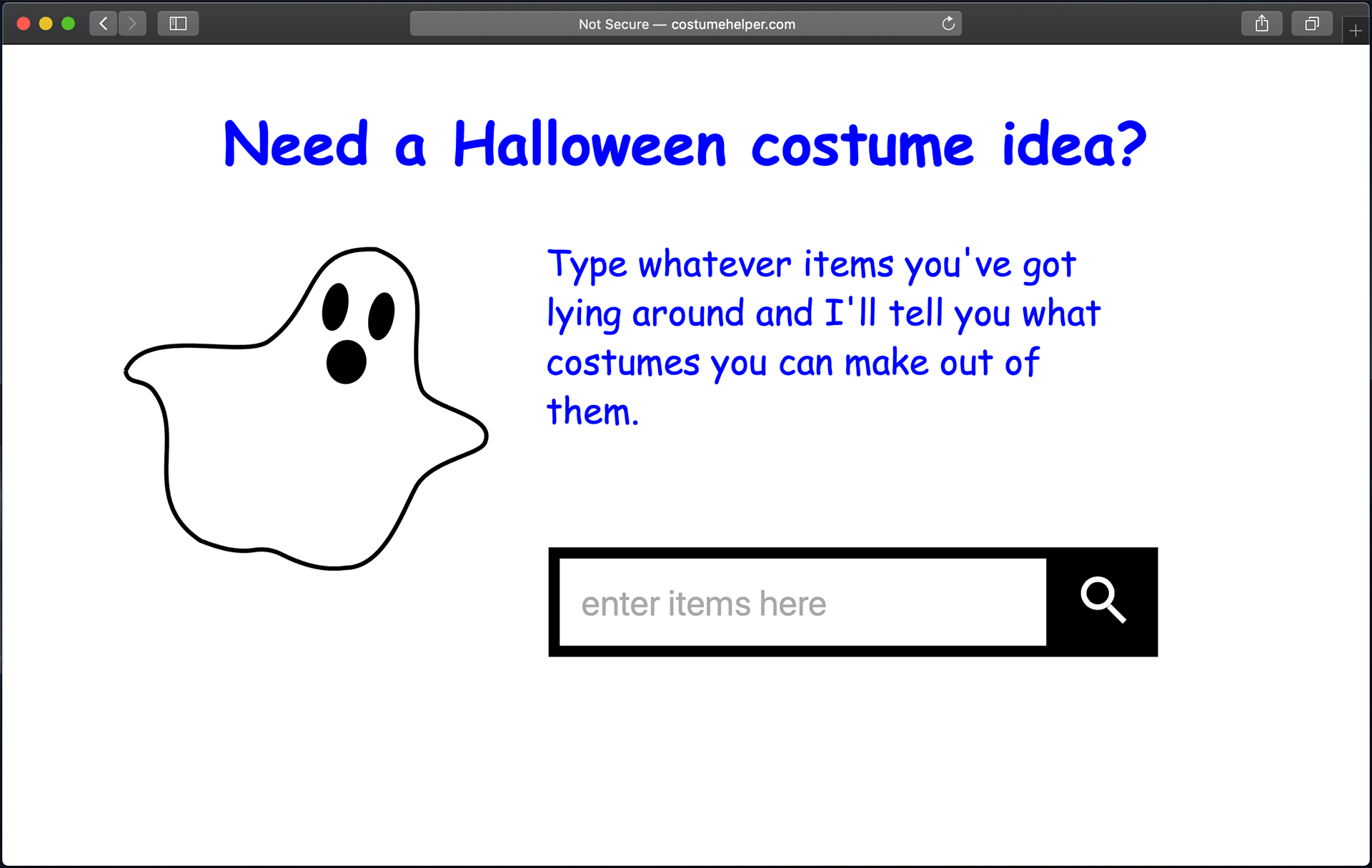 Designed laboriously with precise attention to detail and aesthetic by me.